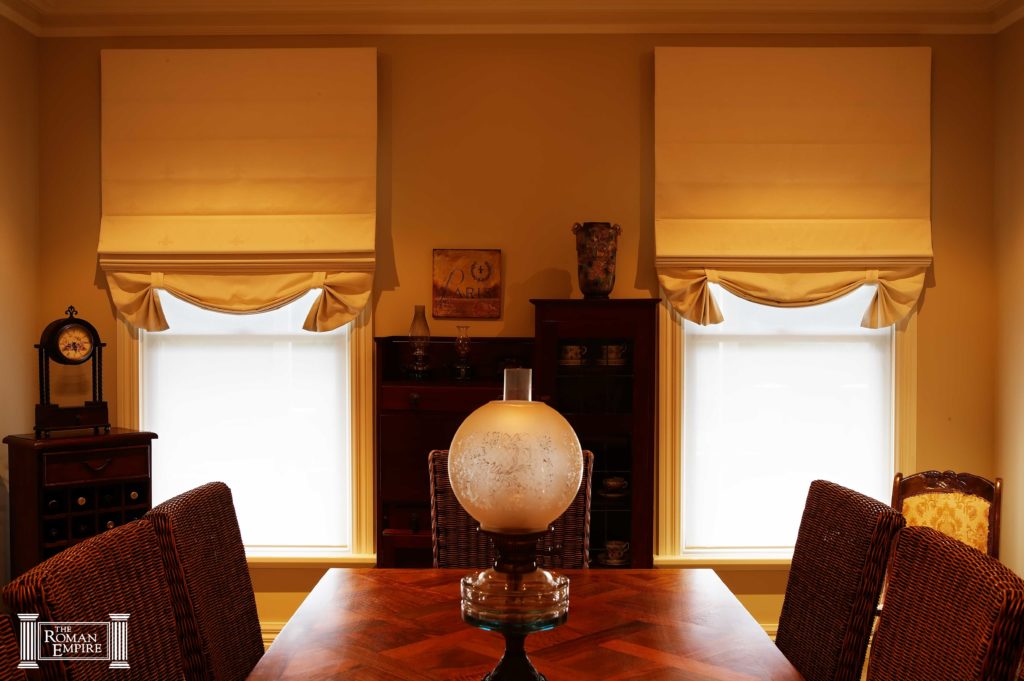 Custom Roman Blinds
As you may have guessed by now, with a name like The Roman Empire we consider ourselves to be pretty well versed in the manufacturing of Roman Blinds.
All of our custom roman blinds are manufactured using a full 3 pass UV stabilised thermal lining, designed specifically for our blinds. Combine this with our own patented roman blind system and you can be assured of years of trouble free operation.
When you consider how many drapery fabrics there are to choose from, we're pretty confident we can help you create a stunning roman blind to perfectly compliment your own  'inner decorator'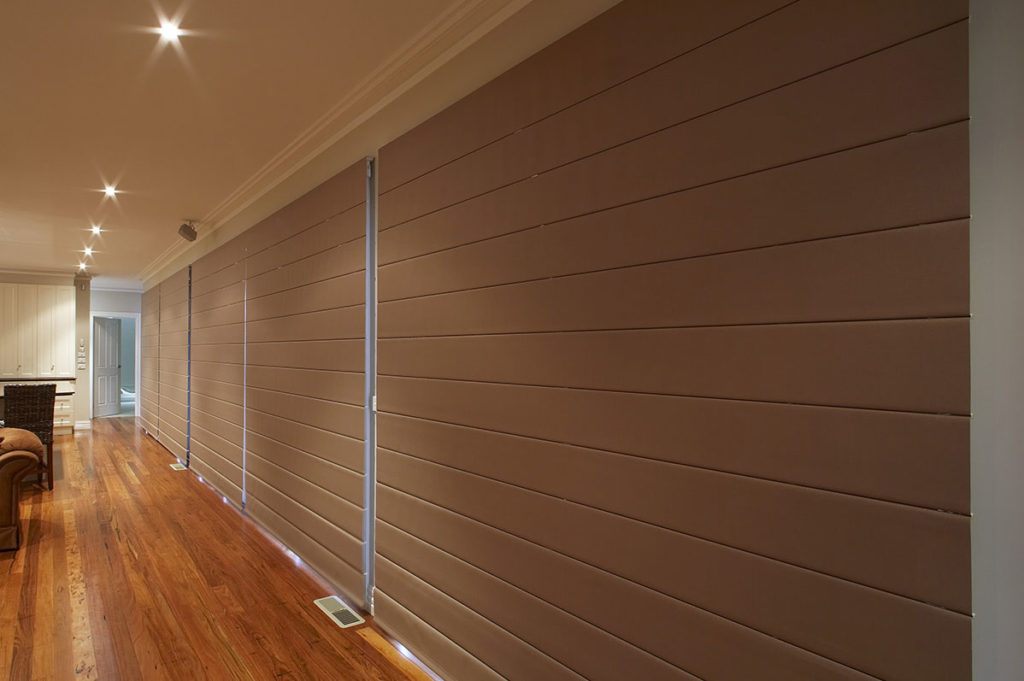 Contemporary Roman Blinds
Our Contemporary Roman Blind range consists of four very different styles of Roman Blind, each highlighting different techniques of manufacture.
Scroll through the icons below to see the difference for yourself, and remember – all Contemporary Roman Blinds are made from fabrics specially chosen by The Roman Empire for their durability, colorfastness and quality.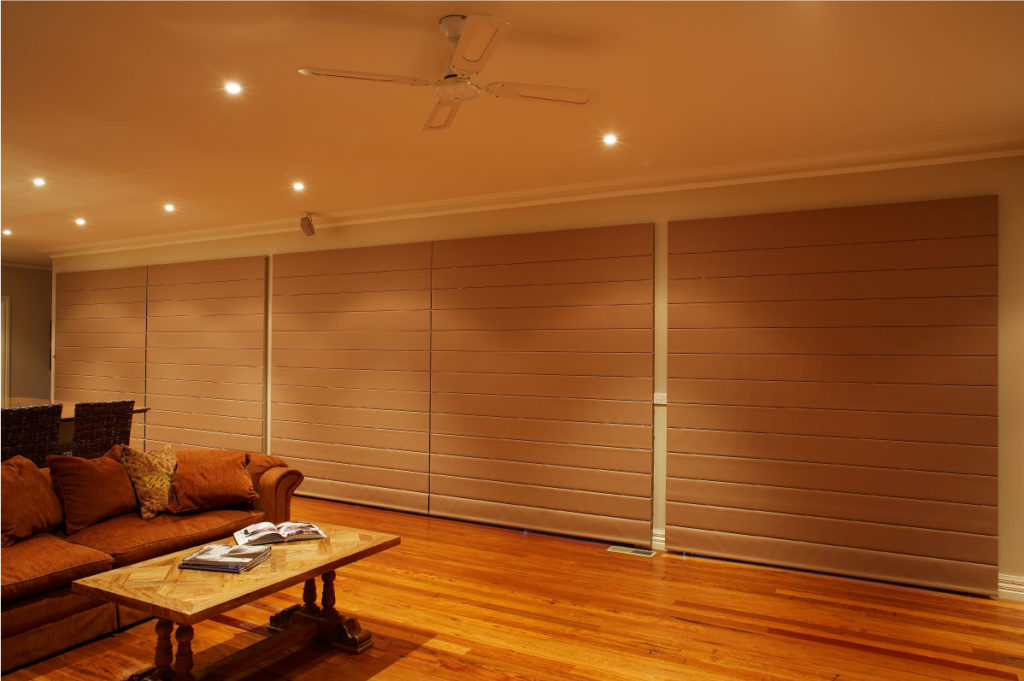 Virtus Roman Blinds
The word 'Virtus' dates back to the early Roman Empire and translates to toughness and strength – the same attributes found on our Virtus roman blind
Having the equivalent amount of panels as found on our Island and Oasis roman blinds, the pockets on our Virtus roman blind are formed using a slender profile made of powder coated aluminium resulting in a more aesthetically structured, sharp, clean appearance.
Added bonuses are the total elimination of stitching across the batten lines which often results in puckering of the fabric and light bleed through the stitch holes on blockout coated fabrics.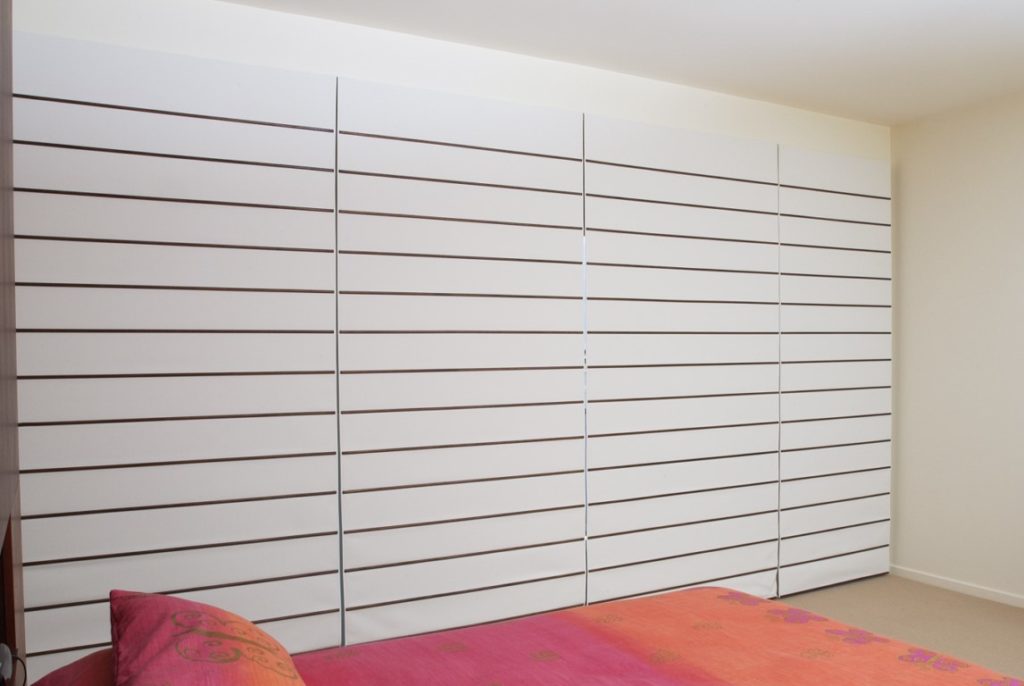 Oasis Roman Blinds
The look of unobtrusive elegance where form follows function.
The enhanced horizontal lines of Oasis roman blind create a perfect ambience, and with the introduction of lacquered timber battens in a choice of three different wood stains, adding a warmth and sophistication all of their own
Oasis is made up of componentry that can withstand the toughest conditions ranging from the U.V stabilized lift cords to the Marine Grade stainless steel guide rings designed exclusively for The Roman Empire.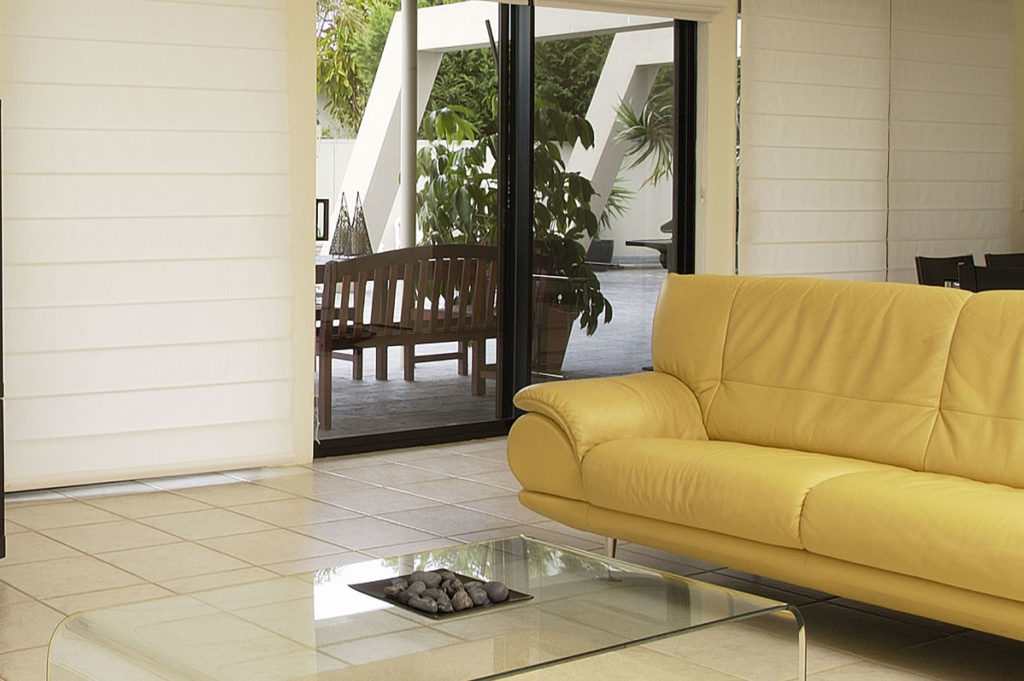 Island Roman Blinds
The Casual look is precisely what the island blind delivers.
Standing the test of time over hundreds of years and gracing the windows of some of Europe's finest estates, our interpretation, named the Island Blind offers the same ageless simplicity
Utilising the same construction methods as our European forefathers, the resulting 'puckered look' created by the stitching of the rear pockets is perfectly suited to those who's taste leans more toward the casual than the structured look.
At the Roman Empire, we are proud to be aligned with some of largest and most respected fabric houses in the world.
If you're looking for a hard finish or sunscreen blind, we offer a huge range of fabrics from companies such as Mermet, Bricos, Louvolite, Shaw, Texstyle, Uniline or Wilson but if a soft finish is what you're looking for we  offer exquisite ranges from companies like Warwick, Zepel, Maurice Kain, Gummersons, Hoad, Slender Morris and Charles Parsons.
Our fabric library is limited only by your imagination and we are here to assist in your selection to truly make a WOW factor for your project, no matter how big or small.
A fabricated product is only as good as the componentry that holds it together, why supply stunning fabrics only to be let down by the systems used to fabricate it? At the Roman Empire we source and use only the finest componentry available from market leaders such as Rollease Acmeda, JAI Products, Somfy Motorisation and SPP Industries to name a few and all of these specifically chosen companies are dedicated to excellence in their components. So when purchasing a product from The Roman Empire, you can have peace of mind that it will stand the test of time – everytime.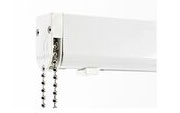 Smooth Lift Chain Operation
Optional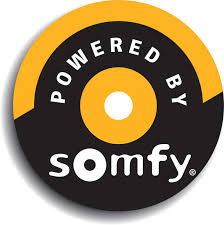 Motorised/Home Automation
Optional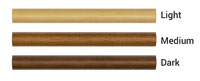 Timber Stained Battens – Oasis Only
Optional
Request a Quote
Fill out the form below and we'll be in-touch as soon as possible. 1989 – It was the year the microprocessor was introduced to the world,
'the little mermaid' came to our screens, Five-time world middleweight
champion Sugar Ray Robinson dies and The Roman Empire was born!