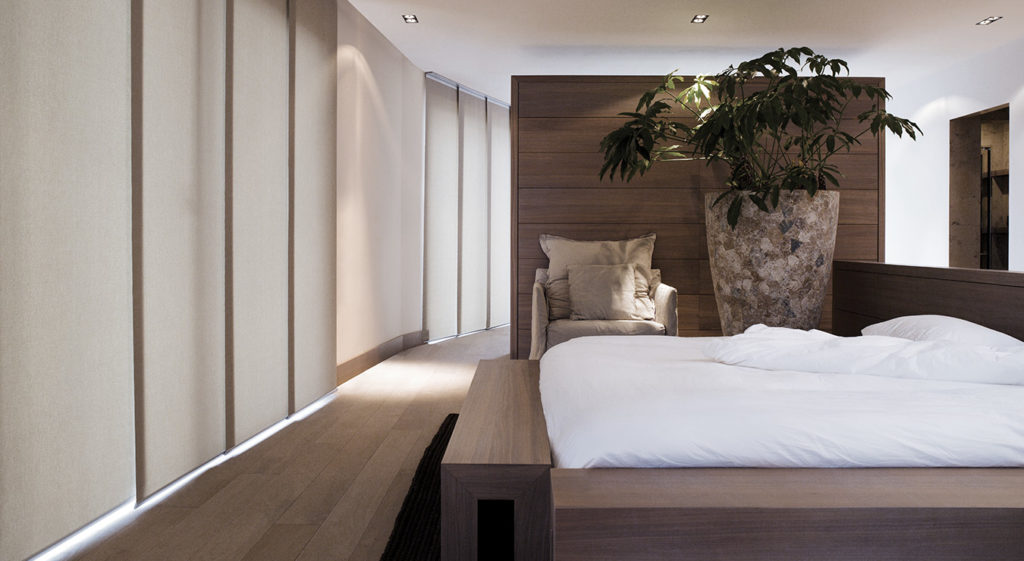 Panel Blinds
In today's fast moving times, Panel Blinds  by The Roman Empire reflect the desire for modern simplicity while at the same time retaining classical lines.
Panel Blinds have the distinction of enabling flat panels of fabric to glide across, rather than up the window as found on more traditional blinds and although originally designed for large expanses of glass, Panel Blinds are also ideally suited to be used as a room divider.
Incorporating powder coated or anodized tracking systems with matching componentry, and being exceptionally smooth and easy to operate; Panel Blinds offer a simplistic, minimalist solution for those hard to solve situations.
At the Roman Empire, we are proud to be aligned with some of largest and most respected fabric houses in the world.
If you're looking for a hard finish or sunscreen blind, we offer a huge range of fabrics from companies such as Mermet, Bricos, Louvolite, Shaw, Texstyle, Uniline or Wilson but if a soft finish is what you're looking for we  offer exquisite ranges from companies like Warwick, Zepel, Maurice Kain, Gummersons, Hoad, Slender Morris and Charles Parsons.
Our fabric library is limited only by your imagination and we are here to assist in your selection to truly make a WOW factor for your project, no matter how big or small.
A fabricated product is only as good as the componentry that holds it together, why supply stunning fabrics only to be let down by the systems used to fabricate it? At the Roman Empire we source and use only the finest componentry available from market leaders such as Rollease Acmeda, JAI Products, Somfy Motorisation and SPP Industries to name a few and all of these specifically chosen companies are dedicated to excellence in their components. So when purchasing a product from The Roman Empire, you can have peace of mind that it will stand the test of time – everytime.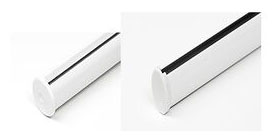 Round or Elipse Base Rails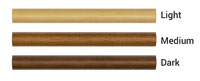 Timber Stained Battens
Optional

Request a Quote
Fill out the form below and we'll be in-touch as soon as possible. 1989 – It was the year the microprocessor was introduced to the world,
'the little mermaid' came to our screens, Five-time world middleweight
champion Sugar Ray Robinson dies and The Roman Empire was born!