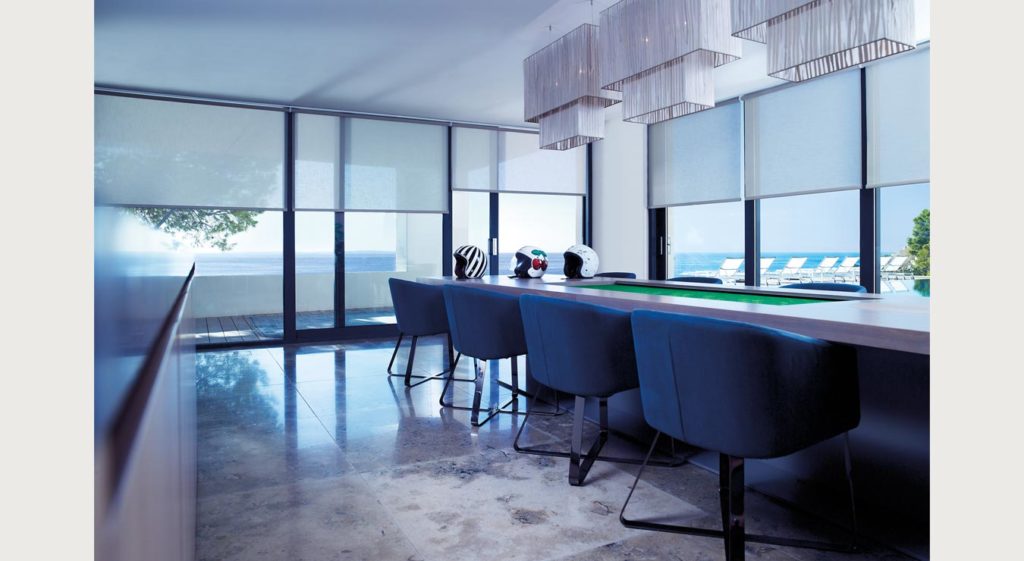 Roller Blinds
Patented in the 19th Century, the traditional Roller Blind has become a favorite throughout the world for its simplicity and ease of use and was dubbed the  'Holland ' for its initial use of Scotch Holland fabric, which displayed perfect qualities for blind making.
At The Roman Empire you can select many fabrics from our Extensive range as well as wide array of shapes, trims and finishes to compliment any décor.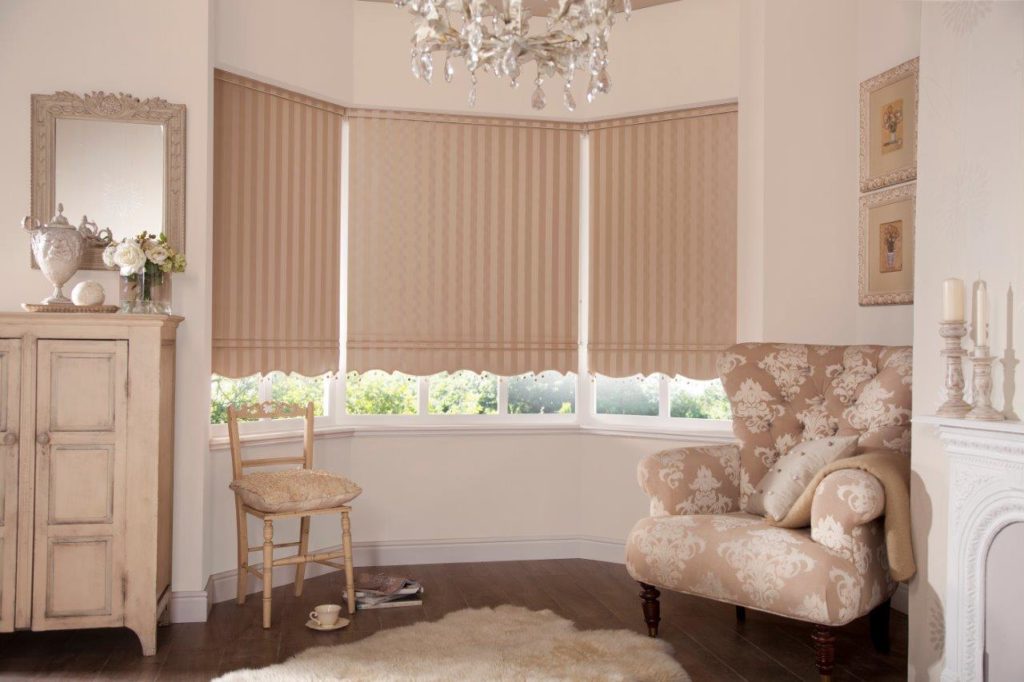 Bonded Roller Blinds
Taking the traditional Roller Blind to the next level, The bonded roller blind opens the door to hundreds if not thousands of fabric combinations. Utilizing drapery fabrics, the bonded roller blind from The Roman Empire adds that finishing touch to any décor be it bold and dramatic or totally indiscreet. Of course, being a very difficult product to produce, it is very important to receive the correct advice when researching a bonded roller blind and our in house decorators are highly skilled in helping you to make that decision.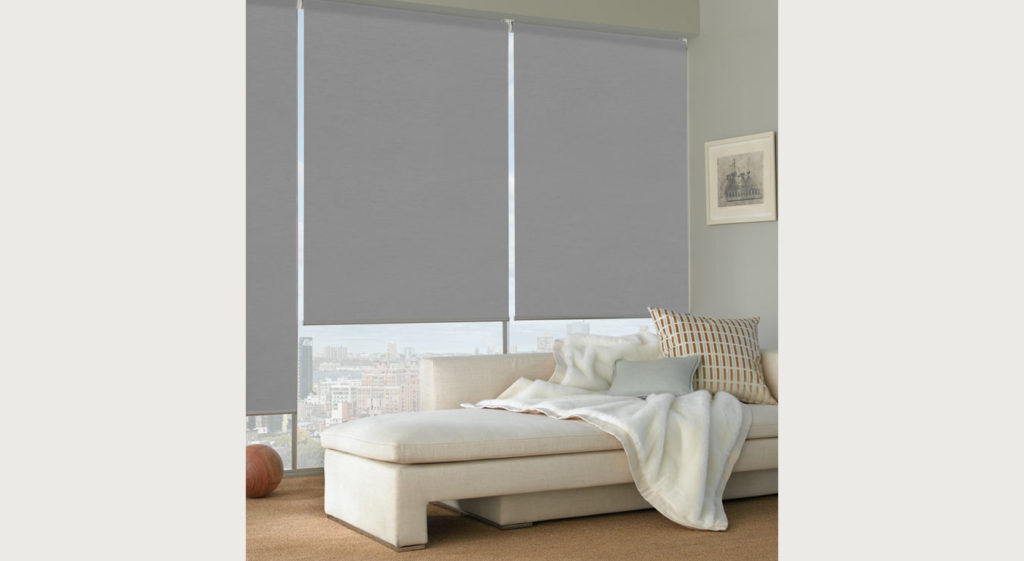 Blockout Roller Blinds
The perfect choice for bedrooms, home theatres or any room that requires darkness, blockout blinds prevent light coming through the cloth so you can create a cosy escape, prevent glares on your TV or computer screens or just ensure a solid night's sleep. Note : A certain amount of light bleed should be expected through the side, top and bottom openings of the blind.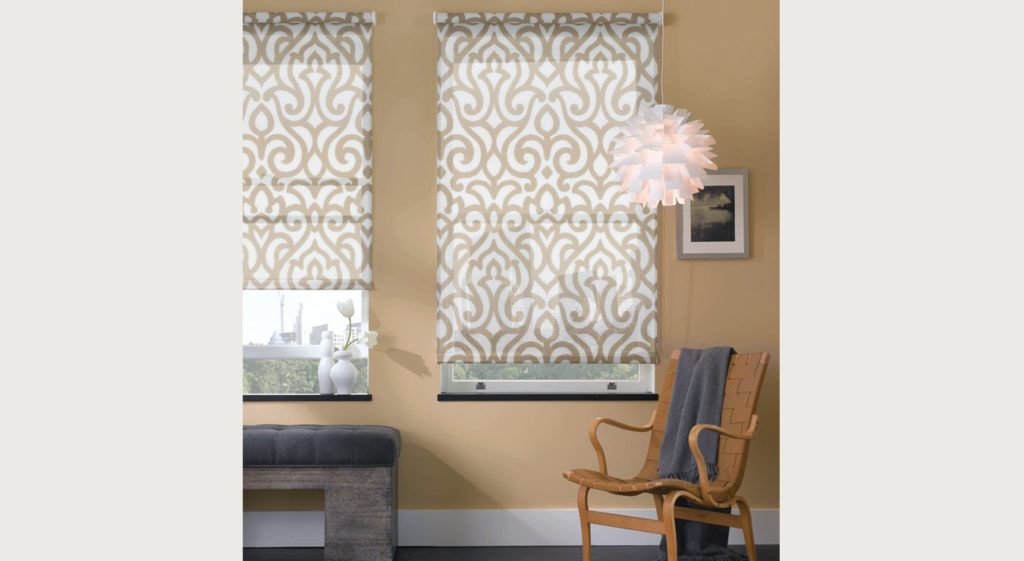 Light Filtering Roller Blinds
Our light filtering option allows you to protect your privacy while still enjoying the benefit of light penetration through your window treatment. The degree of light penetration is determined by the colour of the cloth, giving you the flexibility to control how much light is filtered.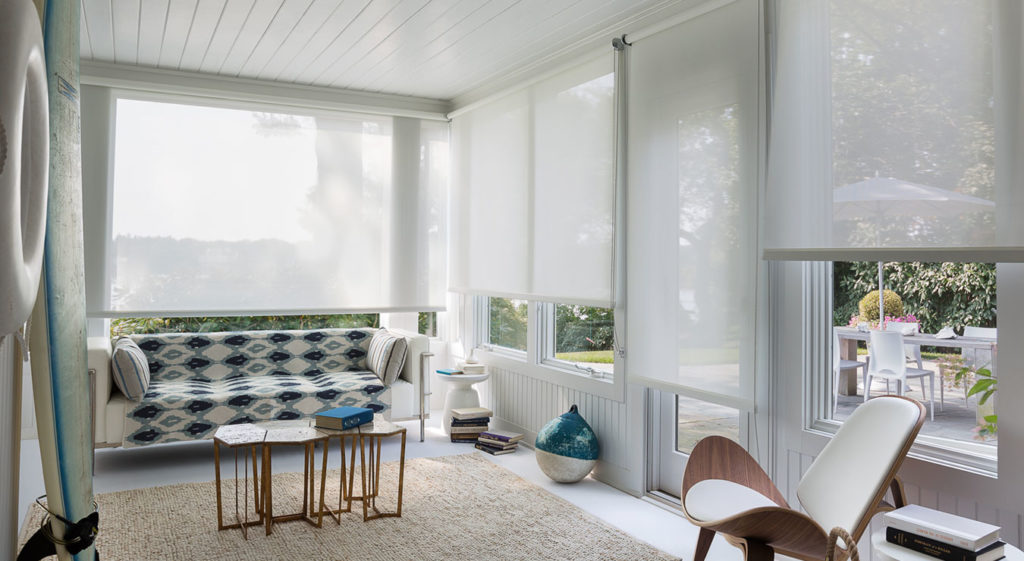 Sunscreen Roller Blinds
Subtle is what best describes Sunscreen Blinds from The Roman Empire.
With the ability to see out whilst retaining the privacy you require, Sunscreens replace the cumbersome sheers of yesteryear with a sleek, stylish alternative.
The minimalist appearance of Sunscreen Blinds from The Roman Empire create a stunning backdrop to any room while at the same time offering comfortable filtered natural light, glare reduction and more importantly, insulation against the heat and cold.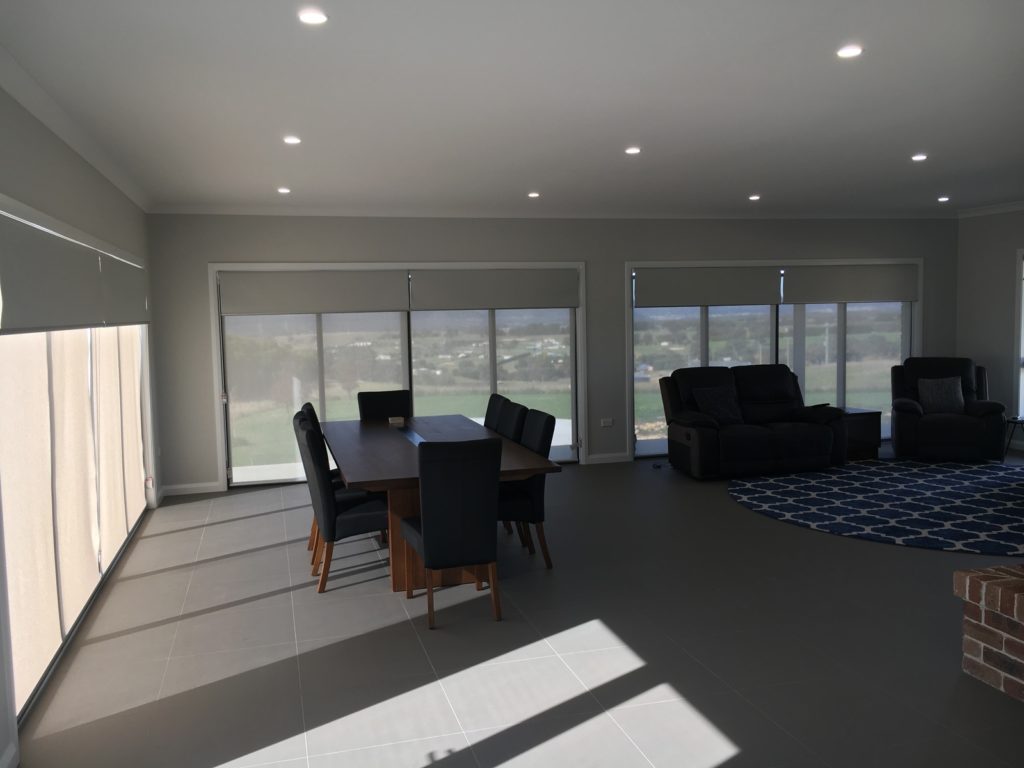 Day Night Roller Blinds
Offering excellent insulation properties and offering you the choice of full blockout or filtered light, the Day Night roller blind has it all. The Sheer roller blind allows you to take advantage of the outside view and natural light while stopping prying eyes from peering in, while the blockout blind gives you total night time privacy and noise insulating properties. The perfect combination for bedrooms and family rooms (especially if you want to block the glare on your TV on those sunny days)
At the Roman Empire, we are proud to be aligned with some of largest and most respected fabric houses in the world.
If you're looking for a hard finish or sunscreen blind, we offer a huge range of fabrics from companies such as Mermet, Bricos, Louvolite, Shaw, Texstyle, Uniline or Wilson but if a soft finish is what you're looking for we  offer exquisite ranges from companies like Warwick, Zepel, Maurice Kain, Gummersons, Hoad, Slender Morris and Charles Parsons.
Our fabric library is limited only by your imagination and we are here to assist in your selection to truly make a WOW factor for your project, no matter how big or small.
A fabricated product is only as good as the componentry that holds it together, why supply stunning fabrics only to be let down by the systems used to fabricate it? At the Roman Empire we source and use only the finest componentry available from market leaders such as Rollease Acmeda, JAI Products, Somfy Motorisation and SPP Industries to name a few and all of these specifically chosen companies are dedicated to excellence in their components. So when purchasing a product from The Roman Empire, you can have peace of mind that it will stand the test of time – everytime.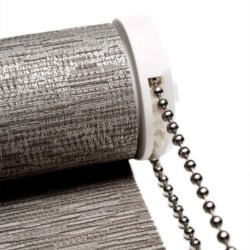 Smooth Lift Chain Operation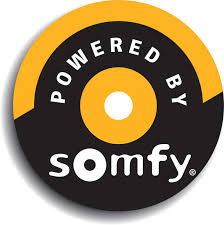 Motorised/Home Automation
Optional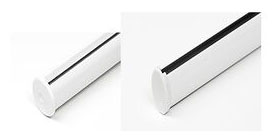 Round or Elipse Base Rails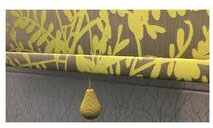 Fabric Covered Base Rail & Assorted Trim
Optional
Request a Quote
Fill out the form below and we'll be in-touch as soon as possible. 1989 – It was the year the microprocessor was introduced to the world,
'the little mermaid' came to our screens, Five-time world middleweight
champion Sugar Ray Robinson dies and The Roman Empire was born!