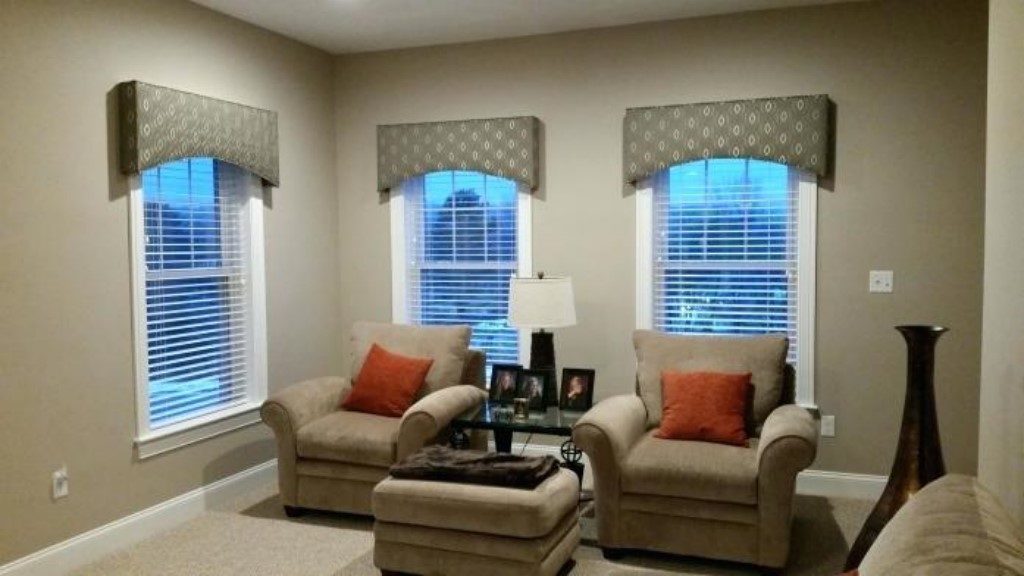 Padded / Bonded Pelmets
Adding that finishing touch to your blinds and curtains, an upholstered or bonded pelmet from The Roman Empire is more than just a pretty face, it's a very practical piece of furnishing that serves multiple tasks – for instance, it hides all of the hardware such as curtain tracks and blind brackets, it assists in darkening the room by preventing daylight coming through the top (great news for light sleepers) and it provides excellent insulation qualities as well.
With many standard designs (or perhaps design your own) we're able to manufacture a pelmet that will truly reflect your personal taste in a limitless choice of fabrics, colours, trims, braids and tassels.
50mm Band Base with Piping above and below
50mm Band Top and Base with Piping Above and Below
50mm Plain band Top and Base with Rouched Centre Panel
Inlay Braid 50mm From Base
50mm Rouched Rounded Base with Inlay Braid Available in Style A only
50mm Rounded Base and Top with Braid Inlay Available in Style A only
50mm Square Base and top with Braid inlay Available in Style A only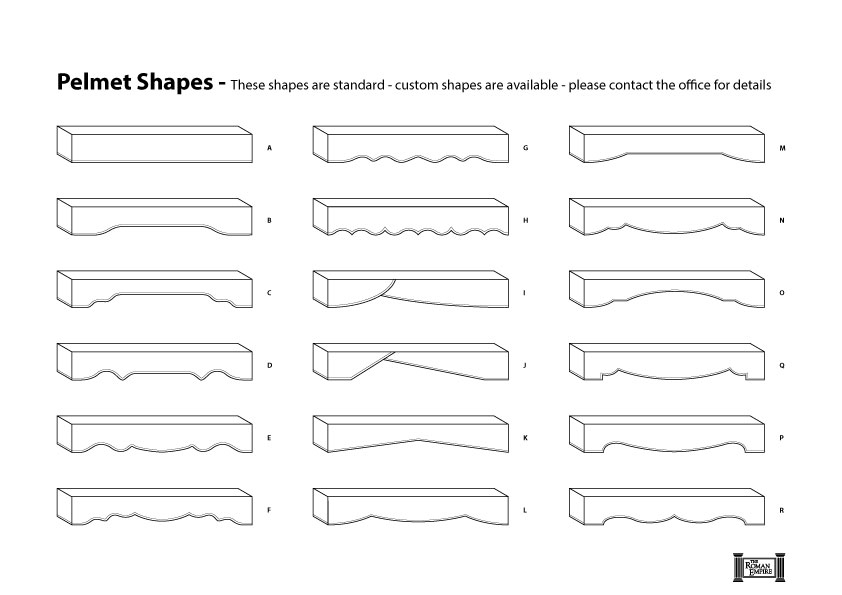 Request a Quote
Fill out the form below and we'll be in-touch as soon as possible. 1989 – It was the year the microprocessor was introduced to the world,
'the little mermaid' came to our screens, Five-time world middleweight
champion Sugar Ray Robinson dies and The Roman Empire was born!